Made for Apple Watch, and all of its best features.
What's better than an app to help you earn more from your credit cards? Not having to open the app at all, which is why CardPointers for Apple Watch integrates all of Apple's best watchOS features, including:
Complications & Widgets — Know which card to use for every purchase at a glance to maximize your earnings, and keep track of your offers, right on your wrist.
Location Reminders — Receive a notification when you arrive at a store and know which of your cards is best there and then.
App Shortcuts — Ask your watch which card to use to earn more points.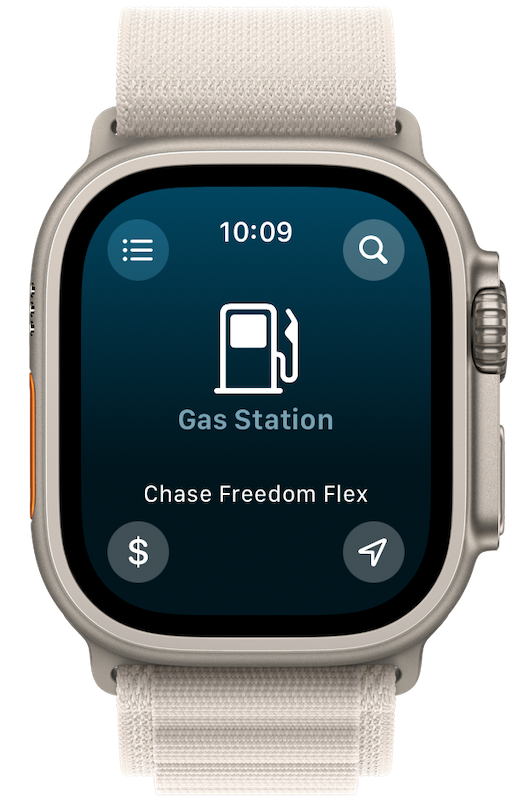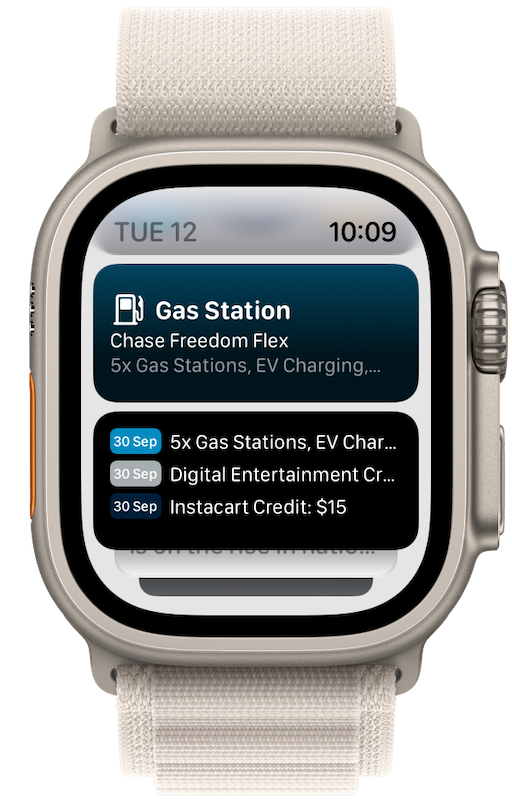 No Time to Waste
No one has time to waste, so CardPointers doesn't waste yours. The new design is centered around your favorite pointers, so you can instantly the best card to use at any store. In beautiful full-screen color, matched to the color of that card.
And with a swipe down you can see the full list of all of your cards, ranked from best to worst based on their category rewards.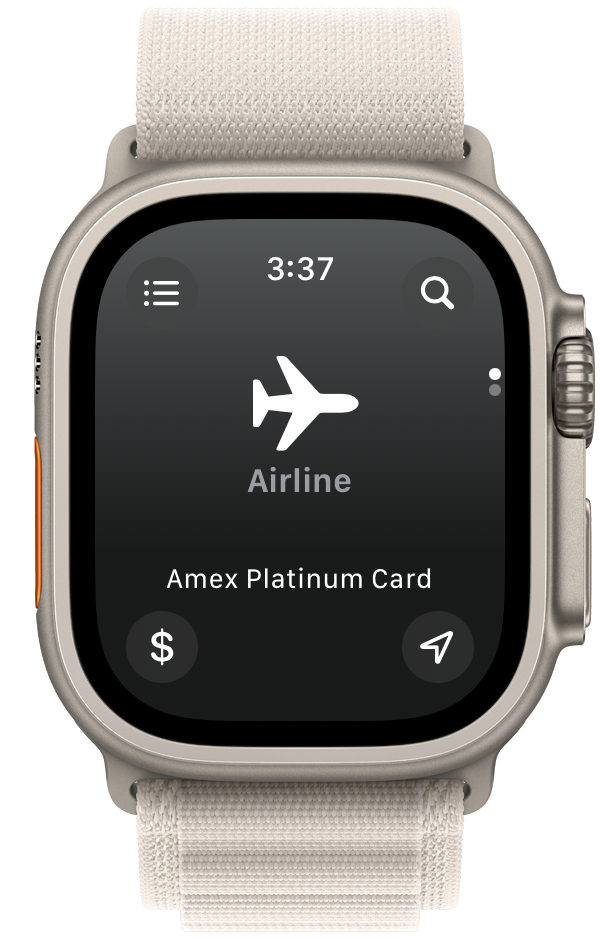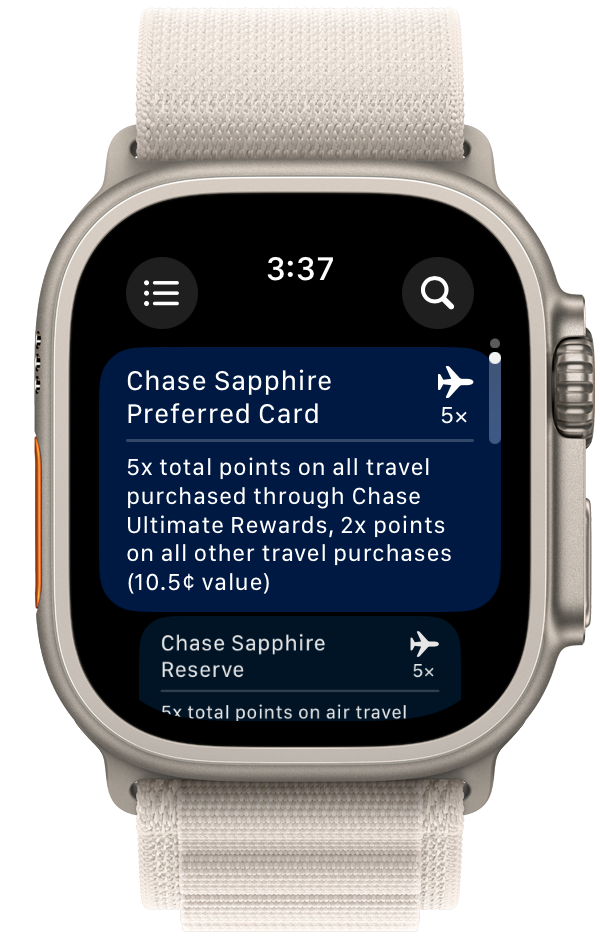 Access All of Your Data
Tap on the search icon and you can instantly search across all of the pointers, offers, and cards in the app, including quick access to your recently viewed pointers.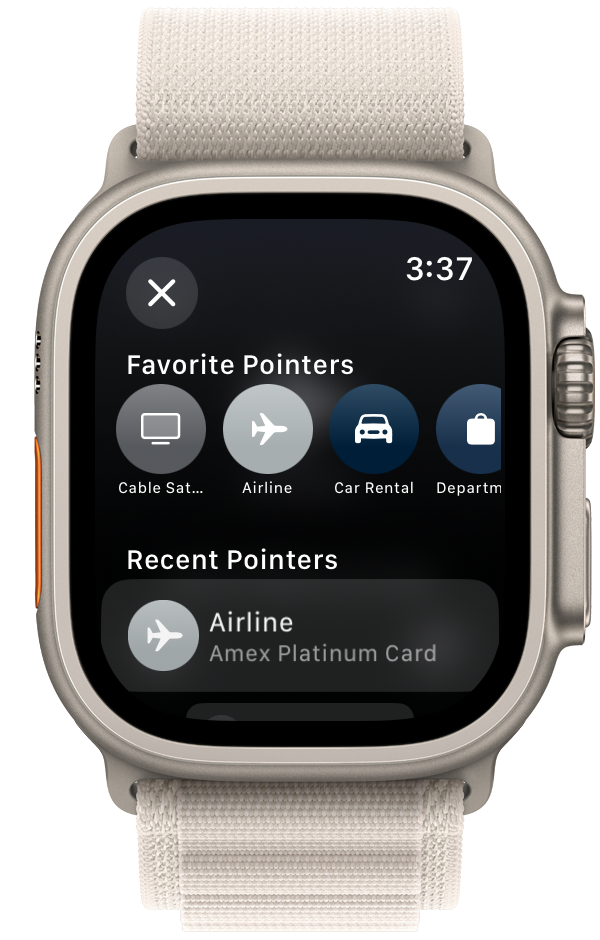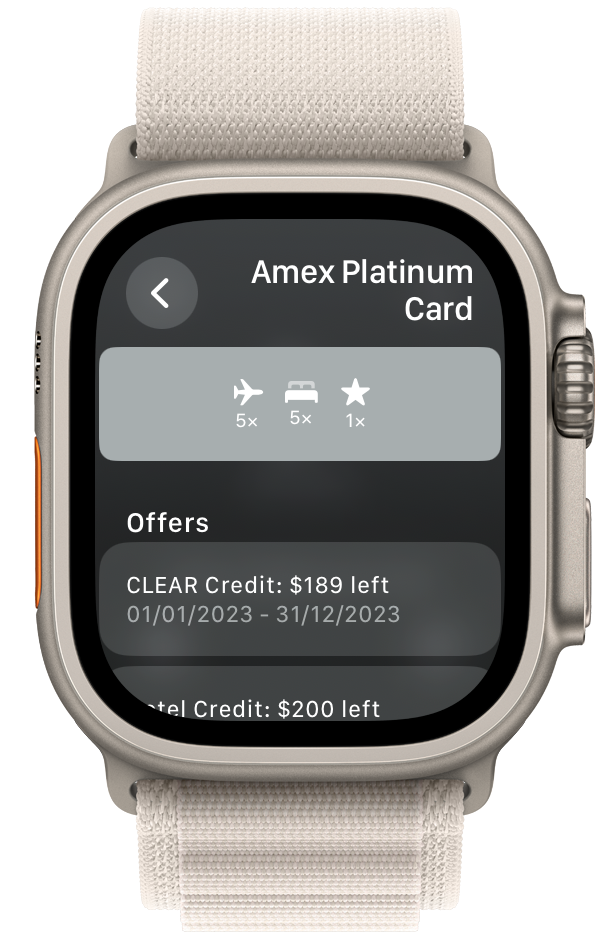 Offers and Cards, Oh My
Do you remember which card has that offer to earn you $20 back on a $50 purchase, or which card has 5% cash back at Amazon this quarter? CardPointers does. And now you will, too, right on your wrist, with every detail included in the new app.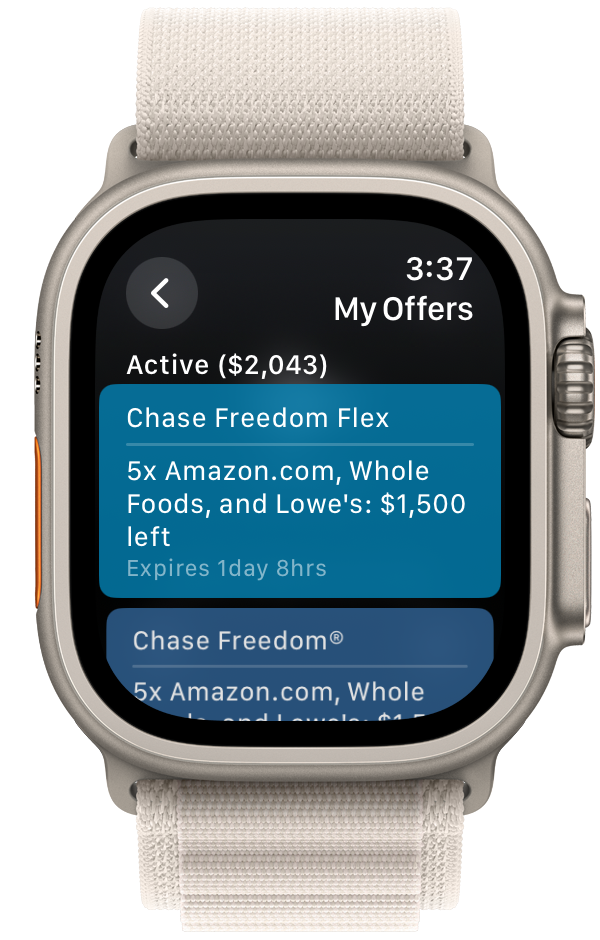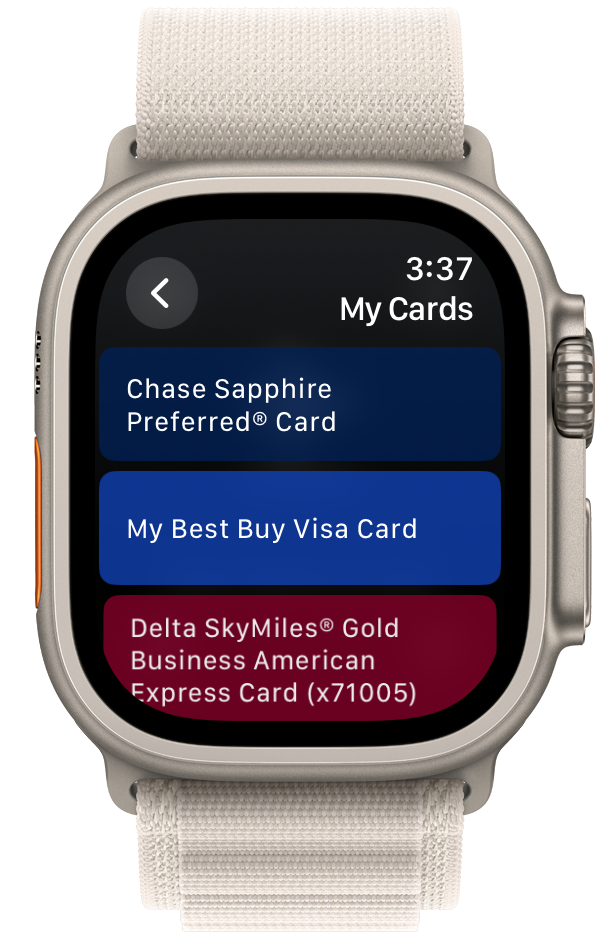 App Shortcuts
Just say, "Siri, CardPointers Wizard" then the name of any store or category to know your best card to use there. All from your watch, no iPhone needed.